Know about best DVD ripping softwares
Ripping of DVDs is done by many people who wish to back up the contents of their DVDs or to do some editing. Ripping DVDs would assure you that the content is safeguarded and can be technically in line with the advancements. Ripped files can be played on any media as the format of the contents of the DVD is getting changed during the conversion process. It seems to be a tedious task, but with the best DVD ripping software, the task becomes pretty easy.
Many free ripping software is available with a lot of inbuilt features. Make sure that you are choosing legitimate software as there may be malicious software out there. An adequately chosen program would make your work easy and quick.
Best dvd ripper for windows 10 has a lot of options to offer its users like conversion choices, intuitive interface, and editing tools which are customized.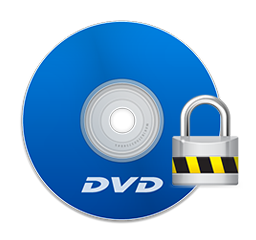 Few DVD rippers who are considered as best performers are discussed here.
Handbrake:
It is a free ripper software that is capable of working as a video transcoder. It has got the excellent capability of converting to and from a wide range of formats, making it user-friendly. It is famous among the users for its batch processing as it takes less conversion time. Has the ability to process all accessible multimedia files and is compatible with many formats of video. The comfortable, quick, and simple program along with the high quality of ripped files are assured.
Win X DVD ripper:
It is a famous free ripper which is coming with integrated Win X built video processing. Hardware decoder and encoder are additional features. The user can expect significant speed and high image quality. Ripped files are with optimal size, which in turn is reducing the CPU burden. Ability to convert the content into multiple media options.
Make MKV:
It is often treated as a one-stop solution for all the DVD ripping requirements. It works as a transcoder and is free. It can extract the audio files from the video. The video clips from the encrypted data are converted with ease into MKV files serving the purpose of encryption and convertor. MKV files make it easy to read or play on any player and further conversion into any format is quite easy.
DVDFab HD Decrypter:
It comes with customizable settings. Ripping of DVD is free of cost. Like any other best ripper it can convert into multiple formats suitable to a wide variety of devices.
Magic DVD ripper:
It is one of the efficient tools and converts the contents into many formats. The quality of the output is excellent. It gives an option to eliminate the restrictions of DVD like region etc.
Open DVD ripper3:
It promises a quality output of the ripped file. It is almost identical to the original quality of the content. It can convert 2D into 3D easily. Customizable settings are offered to the user, such as adjusting the backgrounds, inserting titles or watermarks, etc. It comes with the ability to burn contents to all sorts of multimedia devices. Adjusting the brightness, contrast, saturation, horizontal, and vertical flips are the facilities offered to the user.